It has been a year of challenges and change for businesses, organisations and people across the globe and throughout New Zealand. Coastguard hasn't been immune from this. In fact, even without a global pandemic, Coastguard has gone through a historic amount of change in the past 12 months.
I wrote in the 2019 Annual Report that Coastguard needed to become a more efficient and structured organisation, to remove duplication and evolve better ways of focusing on purpose and supporting our people. At the time, the Coastguard New Zealand Board had put forward a proposal, Project Horizon, to help achieve these objectives, and I was hopeful it would be supported by all our internal and external stakeholders.
After a comprehensive consultation process with our volunteers the length and breadth of the country, on 7 March, we held five Special General Meetings to vote on the merging of Coastguard's four regions and the national body. The result was overwhelmingly in favour of the proposal, with the merger officially taking place on 1 July. Since 7 March, an intensive implementation period has taken place in preparation for this.
I am immensely proud of our volunteers and staff for embracing this change and voting in favour of it. While change can be uncomfortable, I believe that staying as we were as an organisation wasn't an option if we wanted to continue to prosper and achieve our Mission of Saving Lives at Sea.
Coastguard is a volunteer-powered organisation but, over the past six years volunteer numbers have declined by nearly 20%. The Volunteer Study, commissioned by New Zealand Search and Rescue in 2018, showed that the complexity and long lead times of our current training matrix have an effect on volunteer engagement and retention.
As an organisation, we need to be bold and think differently about how we run our training programme if we are to genuinely enable our volunteers to be successful. I am committed to halting and reversing our declining volunteer numbers by supporting this work in the year ahead.
Coastguard exists as an organisation to serve New Zealand's communities and the people who live in them. Another main focus for the year ahead is to better reflect our communities by attracting volunteers from across the spectrum of age, gender and ethnicity, while critically examining our culture, to ensure we're an organisation where people of all backgrounds and walks of life feel welcome and valued.
Coastguard is a great organisation, but to stay great we have a lot of work ahead of us. With our new organisation structure in place, I believe we now have the platform to affect meaningful change for our volunteers and the communities we serve.
I would like to acknowledge all of our volunteers and staff for their dedication and resilience in the face of adversity this year. The rescue statistics further on in this report show that our team – those on the water, in the air, behind the radio, powering their unit or working hard in our offices – have put in another exceptional effort to keep the New Zealand boating public safe.
On behalf of the Coastguard New Zealand Board I would also like to thank our funders, supporters and partners for their commitment to Coastguard over the past year and their steadfast support during this time of evolution. Your ongoing support is vital to our success.
As we reflect on this extraordinary year and its triumphs and challenges, I am buoyed by the bright future Coastguard has ahead. I look forward to working alongside you all to make this our reality.
Ngā mihi nui,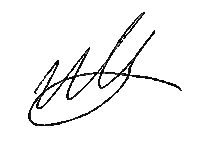 Mike Purchase
President
Coastguard New Zealand